I discovered today's featured artist via this post on the LAB. I was intrigued by that ring and knew I had to see more work from Nangijala Jewelry!
I found more work, loads more gorgeous work, and knew I had to share it with you; here are my favourites: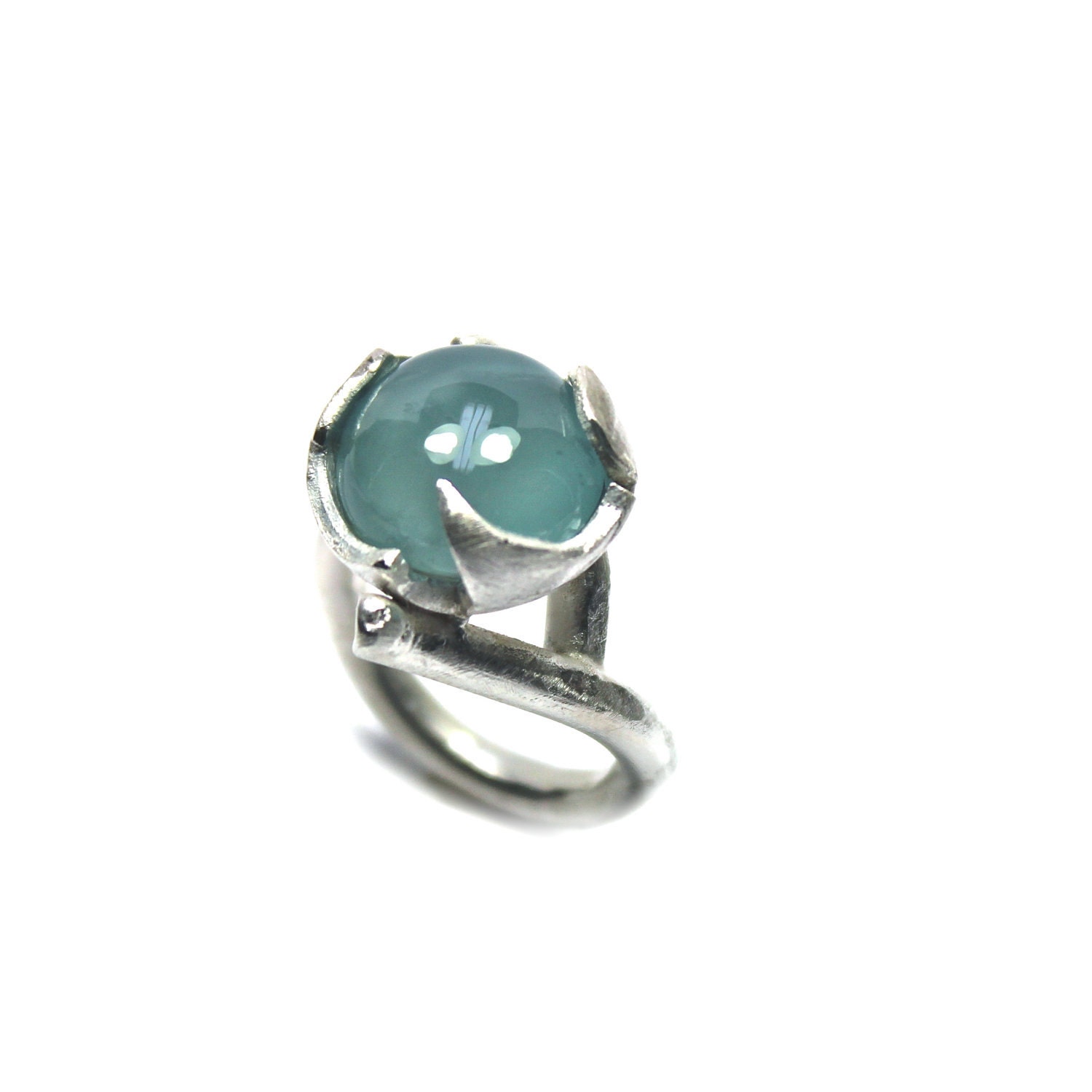 Aaaah… the colour, the twisty shape, the raw finish… what's not to love about this ring!?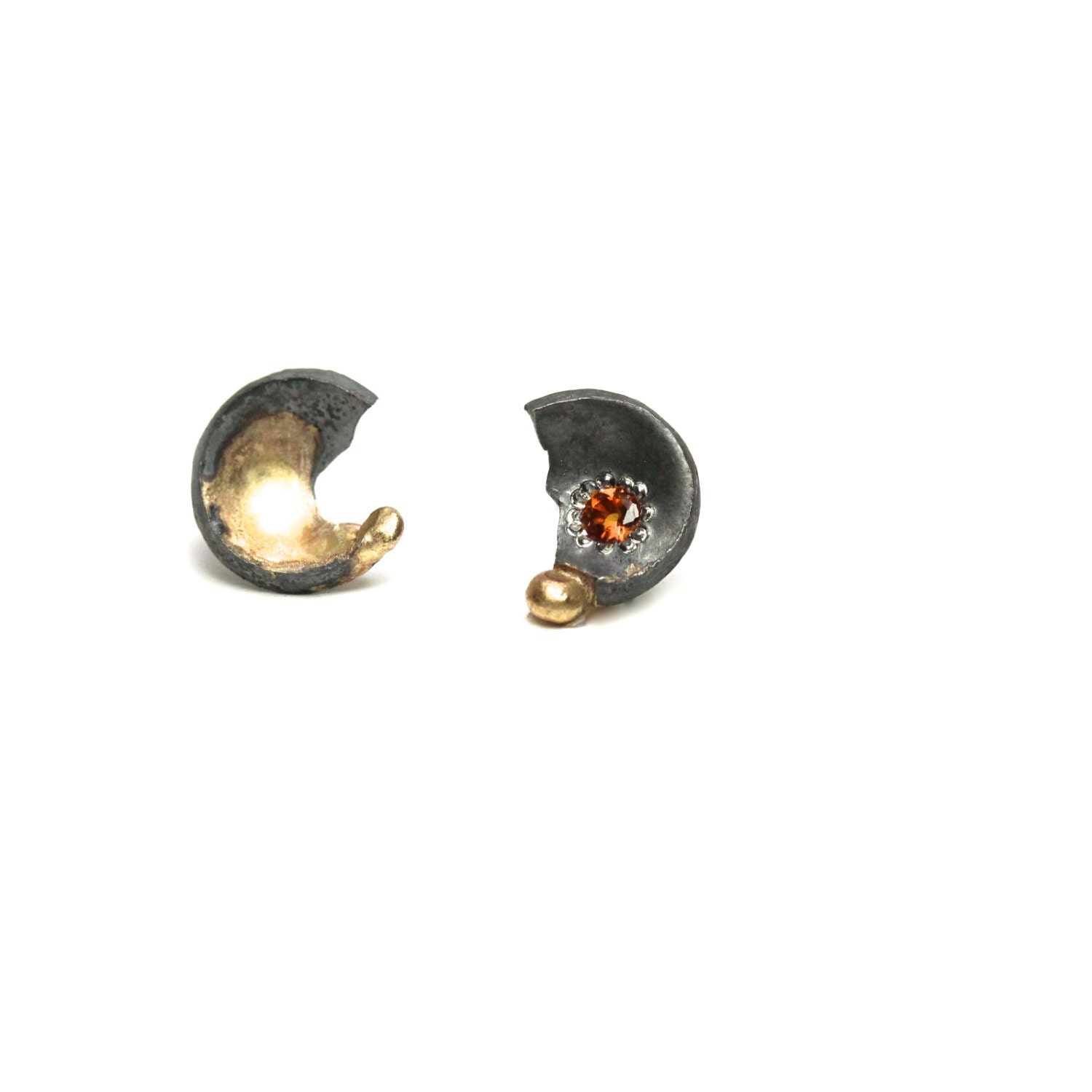 I love, love, love these stud earrings. The combination of yellow gold with blackened silver, the adorable shape that kind of looks like 2 halves which were broken apart and the contrast of the round side with the jagged, 'broken' side and, of course, the tiny little gemstone in just one of the studs!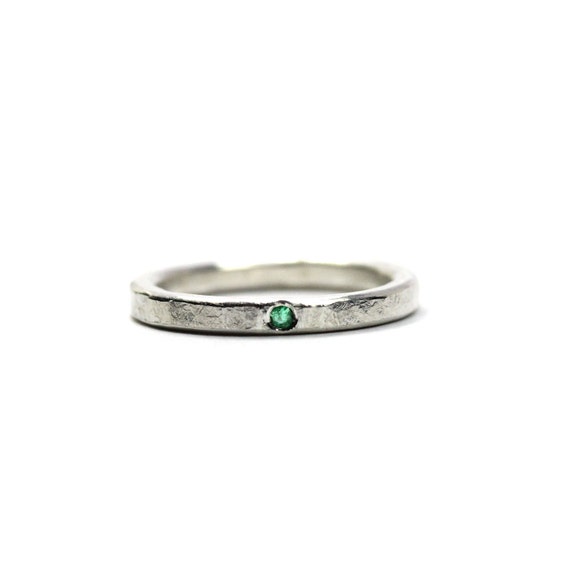 The simplicity of this ring contrasts sharply with the striking design of the first I showed you, yet is clearly still part of the same body of work. I love the tiny gemstone set in the middle and Emerald is, after all, the colour for 2013.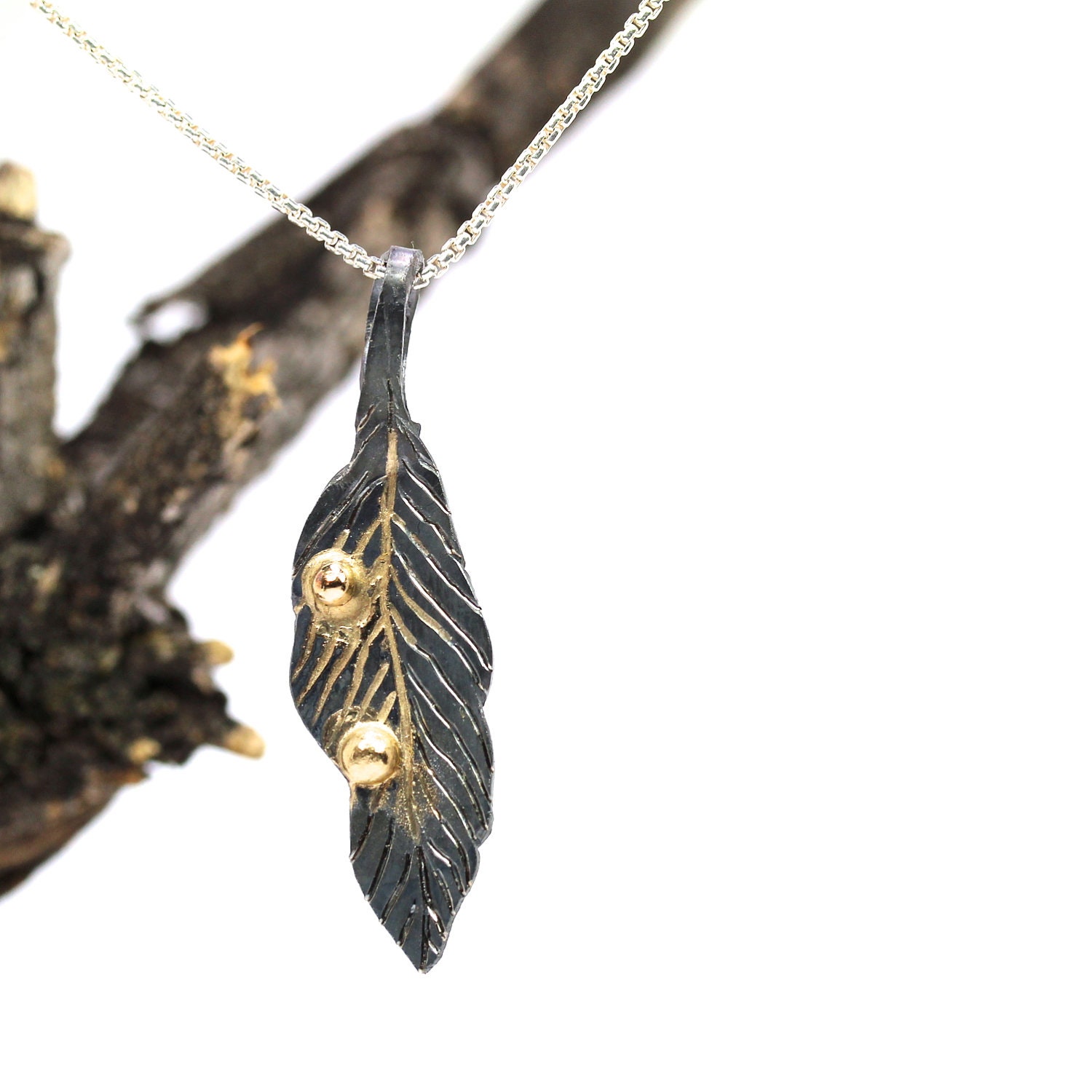 I can't get enough of that black and gold combination and I love natural shapes like feathers and leaves, especially done in this raw fashion.
What do you think? Check out her Etsy shop to see more of her work and let me know which piece is your favourite